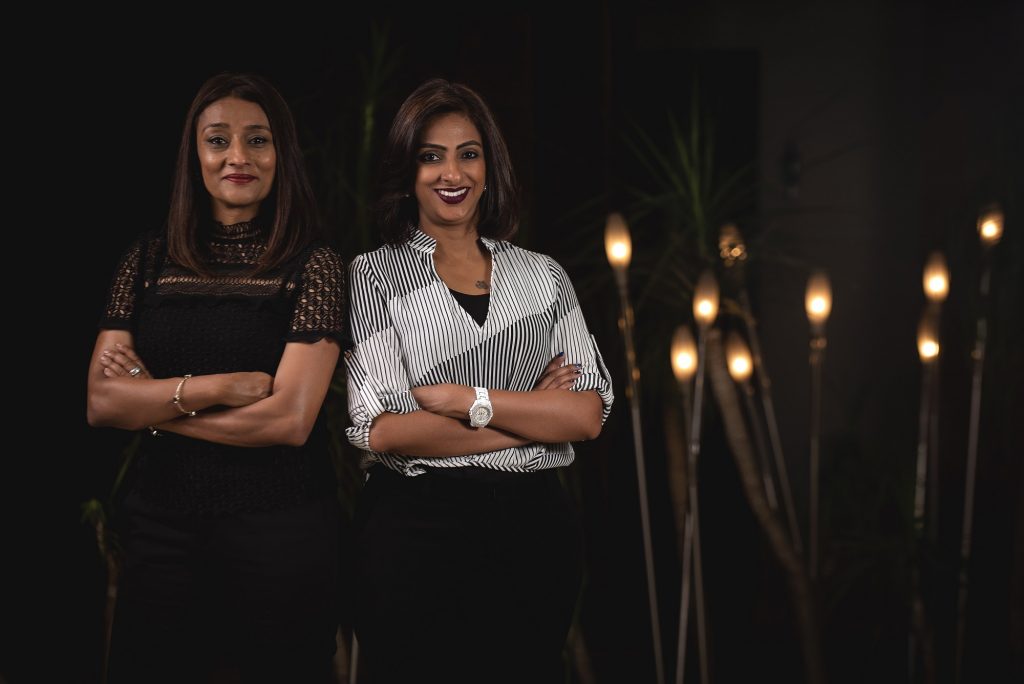 Reema Shah and Trupti Gorajia are the powerhouse sales duo of Greater Westlands and Loresho area. Having over 4 years of experience, racking up almost 1.7 Billion worth in residential sales in this year alone and more, all while still juggling family and personal lives. How do they do it? Let's find out…
Hello Ladies. Firstly congratulations on attaining Gold Club* in just 4months. That's really impressive but let's start from the beginning. What brought you to the real estate world?
"I was thrown in to it" Reema says instantly. Chuckling, she continues to explain how a friend insisted that she "try it out" and despite having some reservations, went for it and has never looked back.
A slight pause and a shared a smile later, Trupti comically regales us on how she was accused of "doing nothing with (her) time" and then ignored it for another 5 years. After another insult from her colleague, 'partner-in-crime' and now close friend and work-partner Reema on how she was "wasting time having too many tea parties", she finally relented.
So clearly you two have both done more than "dabble your toes in this". What made you fall in love with Real Estate?
"It just gives me a high! To get there" Trupti, clearly the joker of the two, says lightheartedly. "Actually it's been a platform for a lot of growth. The Real Estate Market is unpredictable and volatile market and you have to adapt to survive"
Reema continues saying that despite this "It's the challenge of the job that we've enjoyed the most. Constantly improving, learning and understanding the market and matching the perfect client to the seller…that's where the confidence and motivation to stay on top of our game comes from. And of course closing those big sales"
But what makes an agent great?
"Having Discipline and Time Management," Reema easily says. "This is not a 9 to 5 job so you have to work your day in order to get in the deals. And you have to be informed; know your market and constantly update your CMA (comparative market analysis) so that you know what you are talking about and the seller can have confidence in you as their agent. You need have that competitive edge over other agents otherwise why choose Pam Golding?"
"Also consistency, persistence and resilience" Trupti adds on. "The market is not always favorable so you constantly have to put yourself out there to let anyone you interact with that you are in the game. And this is a 'business of people' so you need build relationships. Listen to the client's needs by understanding the value of the asset to your client and manage expectations as early as possible. One way is always to have honesty and integrity even if your potential client decides to go with another agency."
"We also have a great support system" Reema interjects. "Some deals couldn't have been done without getting that vital meeting or that referral from either our fellow agents or even our MD. We are all interconnected."
I see. So you mentioned that you have to 'know your market'. Can you tell us anything about your area and what we can expect?
Reema and Trupti explain that their area hasn't changed much in terms of structure in the last 4 years. In their area, there is predominantly land, stand- alone properties and gated communities in the high end areas of Loresho, Lower Kabete and Kyuna while Westlands is predominantly apartments. Most of their transactions this year have been land as there has been a high demand of it but not enough supply. However the opposite seems to be true for Westlands; there is an oversupply of apartments and not enough demand. For both cases, change in this trend seems highly unlikely any time soon.
* Gold Club – Awarded to a select group of agents for exceptional property sales whilst exhibiting the highest level of professionalism and service excellence in the entire Pam Golding Global Community.