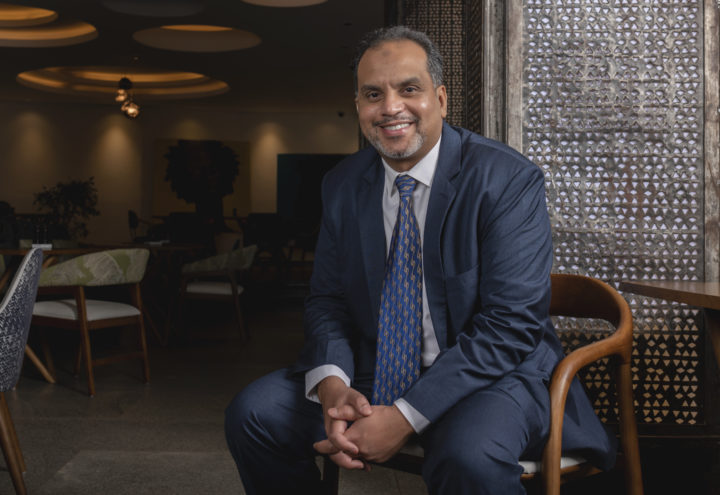 Areas: Sales Manager
Phone: +254 710 559 573
Email: shaif.sharif@pamgolding.co.ke
My name is Shaif Sharif, Sales Manager at Pam Golding Properties.
Born in Nairobi Kenya, I completed my studies in Perth, Western Australia, in 2002 and settled in Australia for 10 years before returning to Kenya in 2012. In these years, I worked for International brands like General Motors and Toyota Australia. This gave me exposure and expertise on how to handle a wide range of scenarios and execute sales and marketing strategies.
In 2013, I joined Pam Golding Properties as a Sales Agent. It was by constantly seeking ways to add value and connecting with clients by staying in touch long after the deal is completed, that I managed to establish and maintain clients for life. My motto has always been to earn the trust of clients through empathy, knowledge, and experience by giving clients peace of mind and myself a sense of belonging and purpose. I understand that a promise made is a promise kept. This directly influenced my success as a sales agent enabling me to carry out incredible property transactions.
My investment in long-term relationships has not only given me an edge, but has also been the pillar on which I have built my experience in customer service and sales over the last 20 years. After a successful two years, I obliged my calling to leadership and became a Sales Manager in 2016. Since then, I have seen the company grow in leaps and bounds. Our staff body has augmented, our exposure in the market has intensified, and what was just a start-up is now one of the leading real estate companies in Nairobi.
My Mantra, "Let Your Soul Sing Your Song" reflects my desire to see people for their authentic selves, from the lens of Empathy and Understanding. My purpose is to see people whom I have influence over, grow positively, bring out their best version of themselves and sail through life making an impact and a positive difference around them.
Outside work, I like to read and enhance my knowledge. I have a continuous thirst for knowledge and growth. I also enjoy binge-watching Netflix and I love spending time with my family.
Why Pam Golding Properties?
We help you find or redefine your identity by bringing you on board a platform of like-minded individuals working towards a common goal. We not only provide our agents with a business platform, resources, vast networks, training, and coaching, we encourage them to be the best that they can be and fulfill their higher calling.  If you are looking to be part of our dynamic team, get in touch with me today!