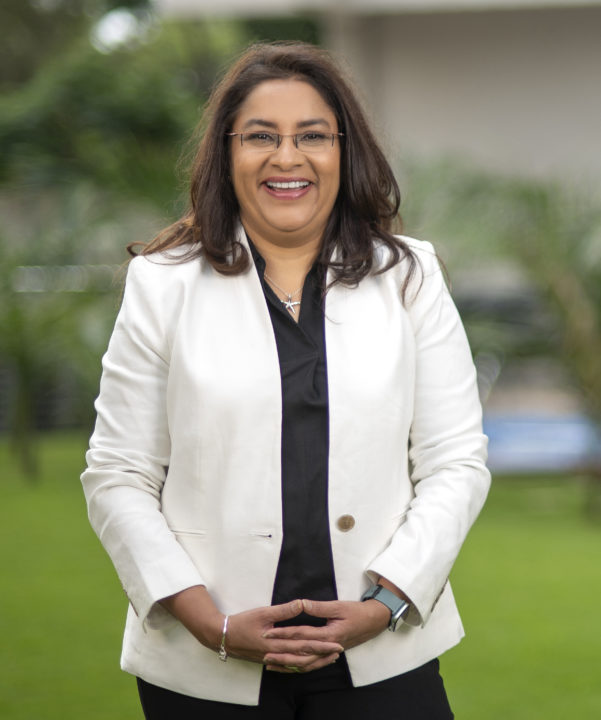 Areas: Great Westlands, Loresho, Kyuna & Lower Kabete - Sales
Division: Residential Sales
Phone: +254 708 128 855
Email: rupal.vora@pamgolding.co.ke
Hi! I'm Rupal Vora, property consultant for Lower Kabete, Loresho, Kyuna, and Greater Westlands, where I have lived for the last 14 years.
A home/property is often one's priced possession and usually requires significant investment. It can be a place where special memories are made or a piece of land that has been passed down for generations or even an investment that will provide a good return for the future.
When I think of property, I first think of family. Being a part-time caregiver to my elderly mum and 2 disabled siblings, I have learned the true meaning of finding the right property, whether it is your permanent home or your home away from home whilst traveling – This especially comes to fore when I travel in Kenya with my siblings as it is essential to find somewhere which can fully accommodate their special requirements.
My professional background is in Insurance (Kenya till 1997), Business Administration and Pensions (UK) which I did till 2007. I moved back to Kenya in 2007 to help and manage the family business in Nairobi till 2017. This has helped me develop my commercial awareness and sound business practices and professionalism when it comes to matching a client's needs with the right solutions. But more importantly, it has taught me to deal with people in a transparent and empathetic manner and with high integrity.
Over the years, I have loved all my roles, especially being a mum, caregiver, friend, adventurer, business administrator, manager in various parts of the world.  These have come with different experiences but what I have loved most is the engagement with the people I have met and shared stories with. Working with Pam Golding Properties enables me to build on this as I love connecting with people and creating memorable moments.
Outside of Pam Golding Properties world, I have a passion for staying physically and mentally fit & healthy, adventure, and wildlife photography. You will find me regularly exploring the natural beauty of Kenya.
Just as I navigate in the wild to take the perfect photo of the animals, I look to help all my clients to get the perfect property experience.
Get in contact with me and secure your dream property deal be it buying or selling.