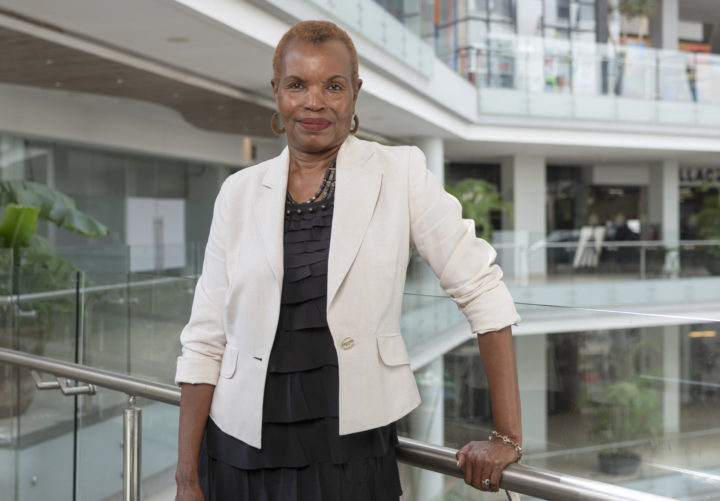 Areas: Lower Kabete, Loresho & Kyuna - Rentals
Division: Residential Rentals
Phone: +254 729 661 542
Email: rosie.barrow@pamgolding.co.ke
Hello, my name is Rosie and I have been privileged enough to be working with Pam Golding Properties in Kenya since May 2014. My forte is being the rental specialist in Nairobi, Kenya. When I am not doing that I enjoy gardening, walking, meditation and looking after my family. I come from a family of conservationists where we all get involved in various activities like creating awareness of green spaces and preventing their destruction. Get in touch and let's discuss how I can help you with your property requirements.
Prior to Pam Golding I was a teacher for 20 years, I decided to get out and make room for the younger generation. After spending 1 year at home with my boys who returned back to Kenya after 15 years, I got itchy feet and wanted to sink my teeth into something again. I was introduced to Pam Golding by a good friend and what a perfect opportunity it was. I have never looked back since.
Since working in the real estate industry I have achieved Highest Rental Specialist in my areas, hence the name in the office "queen of rentals". I love what I do, every day is exciting and I look forward to all the excitement this job brings with it. My favourite and what brings me great joy is spending quality time with clients, finding out what their property needs are and settling families into a home that matched their individual needs.
What I love most above all else is the Pam Golding brand itself. I strive to uphold the brand and to be professional at all times. I enjoy helping people and pairing them to homes that suit their requirements and budgets. My experience with families as a teacher has aided me in becoming very good at matching families and individuals to homes. I also love the fact that I get to meet new people on a daily basis and learn all the different ways in which to approach them.
When I'm not assisting clients I love self-nurturing practice of meditation which I have enjoyed for more than 13 years. I'm a garden enthusiast and love creating beautiful green spaces of tranquil nature. I can't go without my daily walk and find that without it life would be very dull indeed. I like decorating spaces and often do it for my family and friends. What also brings me a lot of satisfaction is working on CSR projects.