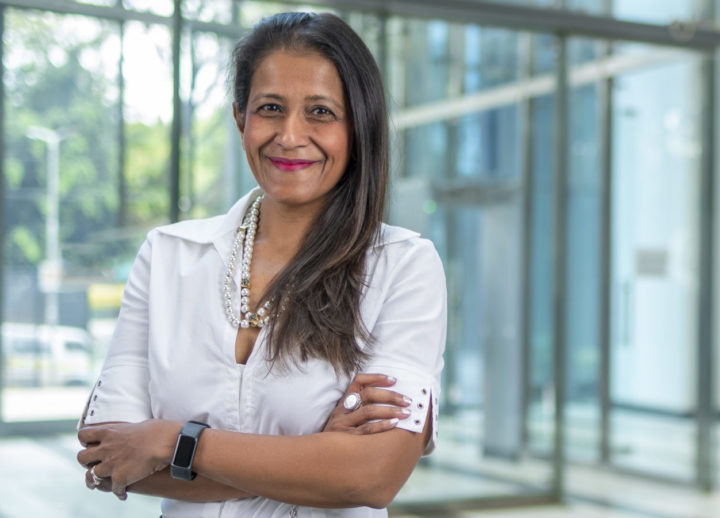 Areas: Westlands, Riverside & Surrounds - Commercial
Division: Commercial
Phone: +254 704 419 251
Email: rina.shah@pamgolding.co.ke
Hello, I am Rina Shah and I Iive and breathe property every day. I am part of the commercial team at Pam Golding and we focus on commercial properties in Westlands, Parklands, Gigiri, Lavington and Riverside.
I am accountable and fully aware of my responsibilities as when someone chooses an agent to act on their behalf, they are also handing off an enormous responsibility. I have built a reputation on attention to detail and delivering to objectives, completing transactions within a reasonable time period and finally providing impeccable service which in turn gives the clients an exceptional and rewarding real estate experience.
My professional background was in Banking and Information Technology having worked at Citi Bank and Barclays Corporate Headquarters in London for several years. I worked   as   a senior   project   manager   and   in addition to my key aspects of duties I was also involved in mentoring interns on my team and engaging in a lot of client training.
Since moving to Kenya in 2012 to focus and start my family, I decided to give up my banking career. While bringing up my twins, I developed an interest in teaching and therefore decided to pursue a postgraduate in education and taught part time at Kindergarten for approximately two years. I really enjoyed this journey.
At Pam Golding I found an opportunity which complimented me. It is a fast-paced environment being in the commercial team. One needs to fully understand the market and do their research in order to provide the service. Having a large network and being able to use it is a bonus in this business.  Every day is a different day with lots of opportunities and chances to meet different people.
Real estate is more about people and relationships than property. Hence, this is perfect for me as it reflects fully on my personality. I would be more than happy to assist placing you in the right space for your business venture, expansion or investment; or finding you the right buyers or tenants for your commercial spaces, so get in touch and I look forward to hearing from you.