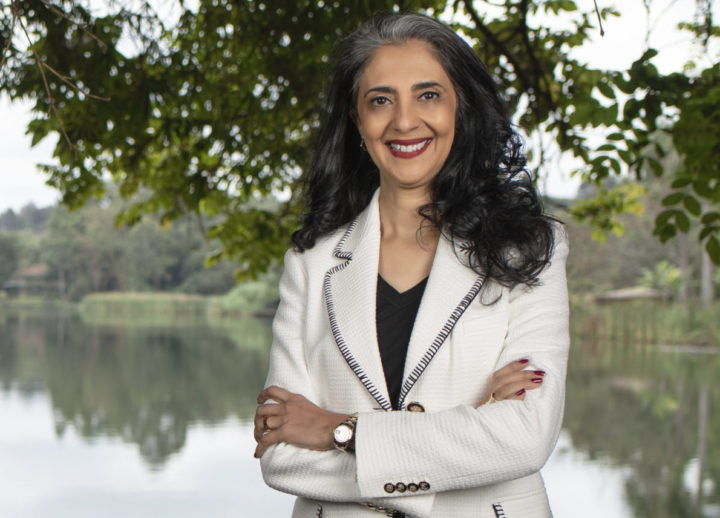 Areas: Kitisuru, Thigiri and Nyari
Phone: +254 795 159 056
Email: mamta.shah@pamgolding.co.ke
Hello, my name is Mamta Shah and I'm your Sales consultant in Kitisuru, Thigiri and Nyari.
I come from a well-known family who has been in property development for the last 50 years and built one of the first gated communities in Nairobi and so I have always been immersed in the dynamics of real estate in Kenya.
Having also lived in the UK and France for many years, I understand the different point of view that an international clientele looks for, and can help translate that to our local owners to ensure that all parties are on the same page.
As we moved often over the years, I created homes in different countries and various environments. I understand all the diverse factors that go into making that unique space each of us calls home and bring that personal attention and finesse to every client I deal with. I spend time to understand what you are looking for and ensure that we can translate that into something achievable.
I have seen Kitisuru, Thigiri and Nyari develop from coffee farms to the thriving communities they are today and will be able to use my network to bring together landlord and tenants on mutually beneficial terms. My job is to be the buffer in each transaction until it reached a successful conclusion.
I am very particular with an exceptional eye for detail. I am well organised and meticulous. I take my job and responsibilities very seriously and follow up every lead diligently.
Most importantly I understand intuitively what my clients are looking for, and that is how I ensure I meet their requirements.
I love my cross-stitch embroidery which requires patience, perseverance and attention to detail-which are the same qualities I bring to my work.
Let's talk property, give me a call today, I look forward to being of service to you!