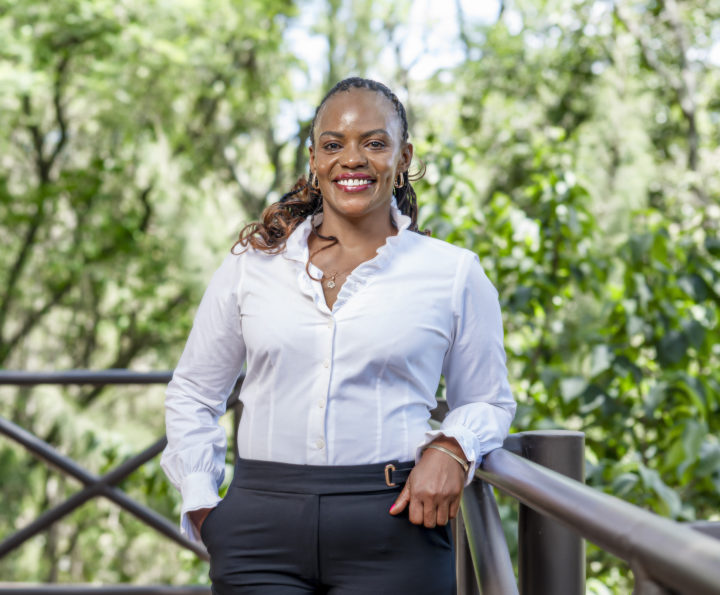 Areas: Karen - Sales
Division: Residential Sales
Phone: +254 718 894 331
Email: maggie.macharia@pamgolding.co.ke
Hello, my name is Maggie and I joined Pam Golding Properties, Kenya in May 2017. I specialise in residential property sales in Karen. I hold a Degree in Journalism & Mass Communication, a Diploma in Real Estate & Property Management and currently pursuing a Degree course in Business Management and Administration at Daystar University.
I am a highly skilled Real Estate Consultant with proven experience in building professional relationships and developing successful sales strategies. I have more than ten years of combined experience in the field of real estate, insurance, banking and investments through which I have developed the types of skills that are particularly effective at satisfying customers' needs, and increased revenues generation for both the organization and I. In addition, I have been part of an industry that understands that each sale is inherently a critical component of a broader strategy for long-term growth and steady gains in market share. As a result, I have the ability to promote sales and increase profits while generating satisfied customers and delivering a sense of quality that sets the stage for long-term success.
I offer price counselling to homeowners as well advising buyers on property purchases with good returns. I am a polished well-spoken professional, familiar with luxury communities in my areas and what it takes to create "wow" moments for clients at large.
I love the thrill of it all, you get to solve mysteries: He likes newer construction, she's drawn to vintage homes …What house will I find that they will agree on? It starts as a mystery, but you get to help solve it … and always do! Solving mysteries is one of the more fun things I do. It can be intimidating to not have an answer for everything, as someone that loves learning; my job provides a smorgasbord of things to learn. Market trends, and the things that just pop up in every deal means there's always something to learn.
Besides doing what I love the most as a real estate agent, I enjoy playing golf (which helps me unwind and ease my mind), reading, travelling, cooking, home and family life.