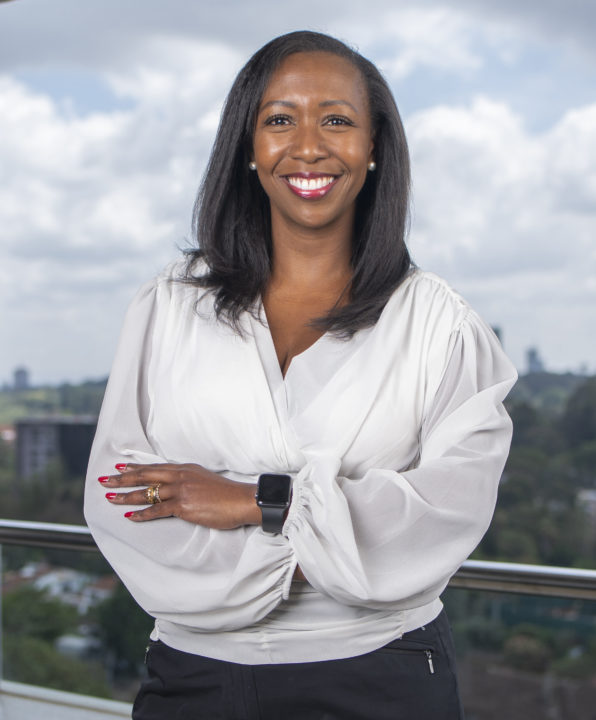 Areas: Riverside & Lavington - Rentals
Phone: +254 798 569 240
Email: lorna.mathenge@pamgolding.co.ke
Hello, my name is Lorna Mathenge. I began working with Pam Golding Properties as a real estate agent in mid- 2017. I specialise in residential property sales in the Riverside and Lavington areas. In my personal time I love spending time with my family and especially doing girly stuff with my daughters.  Cooking, reading and more recently DIYs take precedence during my free time.
I have over 10 years' experience working as a Human resource/ Administration Manager and 6 years' experience as an Account Manager.  I hold diplomas in both Public Relations and Business Administration.  This together with my exposure to various industries ranging from manufacturing to the service industry and effectively guiding a team of 75 members of staff, has fine-tuned my understanding of customer needs and the importance of service excellence.
I have gained personal and professional growth from doing the most humbling of tasks to sitting around a board room table with directors. Each experience has taught me immensely and structured me into the person I am today.  I am a professional at all times and my clients' best interests come first.
Real estate is a passion of mine, which is carried through the mantra of Pam Golding Properties. My clients' satisfaction and best interests are paramount.  The continuous training we receive equips me with the necessary tools to ensure I handle and understand the market effectively. My hard work and dedication to the industry has recently awarded me with a rating of 10 out of 10 for service delivery.
Getting involved in my community and staying up to date with what is happening has ensured I am always aware of the local market, and each transaction is completed with utmost professionalism and concern for my client.  I go above and beyond the call of duty to ensure my clients get a house to call home.
Get in touch and let's discuss your property requirements.