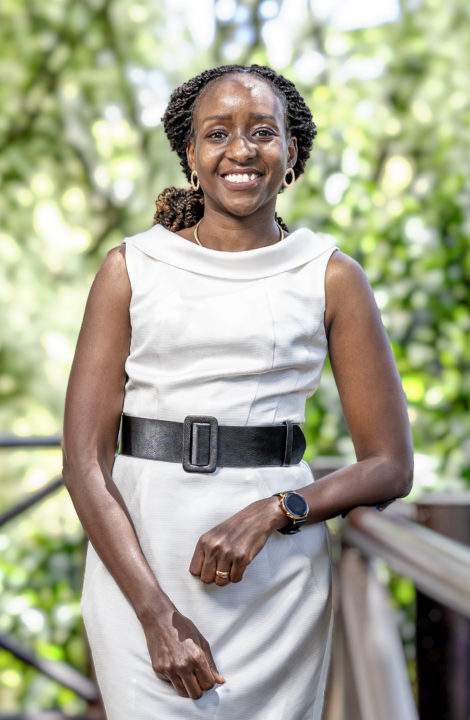 Areas: Karen - Sales
Division: Residential Sales
Phone: +254 791 495 114
Email: angela.wanjira@pamgolding.co.ke
I have been with Pam Golding Properties since May 2017. I specialize in the Karen and Langata areas, handling residential property. When I am not working, I enjoy listening to uplifting music, singing, reading a good book, autobiographies mostly, cooking and travelling.
I am extremely pleased to be part of the Pam Golding Properties family; I love the dynamism of the day to day happenings of the real estate industry. I look forward to meeting various people from diverse walks of life, the possibility of them impacting me with their life's wisdom and the fulfilment when I help them find their choice property.
I bring with me over ten years practical knowledge in the customer relationship field in the telecoms, media and property industries whilst I continue to receive ample training at Pam Golding Properties. This enables me to constantly keep on top of the trends and challenges in the industry and thus maintaining excellent service.
My geographical area offers vast and assorted property interests, my clients are assured of getting their preferences in quality, space and style. Call today and let's see about your property needs.