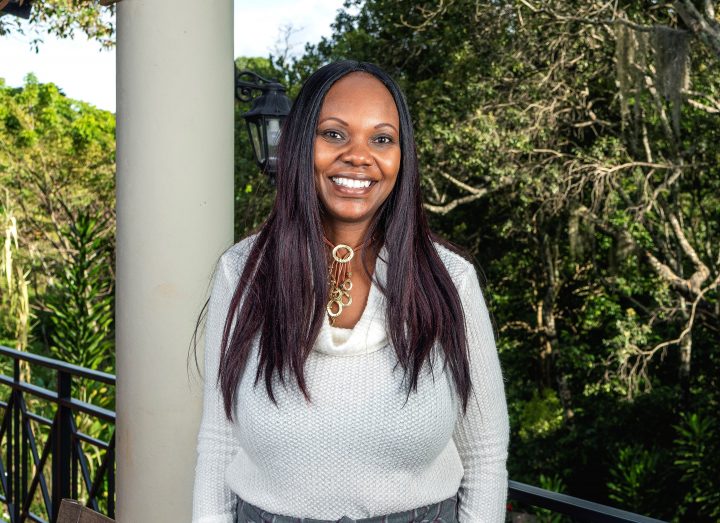 Areas: Kilimani, Upperhill & Hurlingham - Sales
Division: Residential Sales
Phone: +254 700 803 176
Email: angela.kuria@pamgolding.co.ke
Hello, I'm Angela Kuria and I've been with Pam Golding Properties since September 2017. I am the residential sales specialist for Kilimani; this includes Ngong road and Upperhill. Apart from selling homes, I like spending time with my family, reading novels, or travelling.
Being a homeowner myself, I am passionate about locating good property deals for clients, I have keen eye in matching potential buyers to their preferred properties in Nairobi, hence my bearing towards the real estate industry.
I have varied work experience which includes over five years senior managerial experience as a Centre Manager overseeing the training of over 150 students per semester and supervising a workforce of 45 members of staff; and three years Instructional & Research Design Manager, and over twelve years' experience in the field of Graphics Design, Media and Publishing. My varied work experience has enabled me to interact with all types and calibres of people, to understand their needs and fulfil their requirements. Additionally, it has presented me with the opportunity to mentor and train others, so as to bring out the best in them, enabling them realise their full potential.
My educational training has led to the achievement of a Master's degree in Business Administration (Marketing) in 2015 from the University of Nairobi, an undergraduate degree in Bachelor of Arts (Graphics Design) both from the University of Nairobi in 1999; a Diploma in French studies from Alliance Française (DELF Level 1, 2, 3 & 4) in 2016 and an ICDL (Computer Literacy) certification for Microsoft Office from the Institute of Advanced Technology (IAT). The knowledge and skills garnered have been invaluable, enabling me to increase my efficiency and productivity, as well as the scope of my daily interactions.
I enjoy spending time with my family, reading novels, or travelling in our beautiful country Kenya. The Kenyan coast is one of my favourite destinations.
The most important and biggest asset of an individual or family is finding the perfect home. Being able to fulfil this requirement is quite a humbling experience. I enjoy meeting new people and helping them find their dream home. Nothing beats the satisfaction of seeing the joy of a first time homeowner or a happy investor confident in their buying decision of a second home.