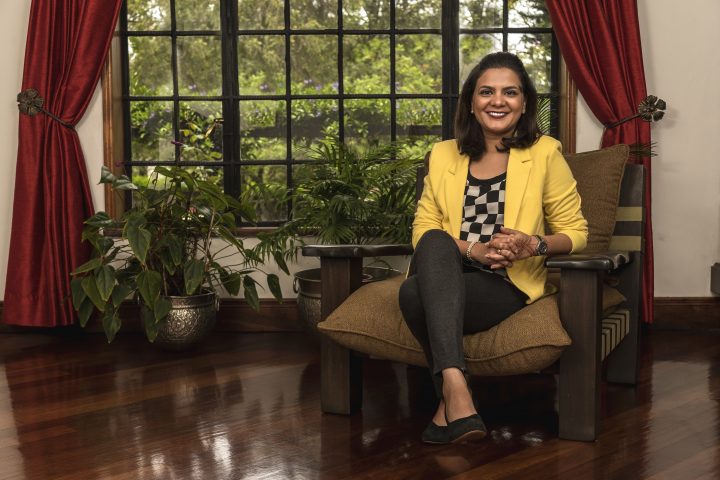 Zahiba Mawji joined Pam Golding Properties as a property manager in 2018, she sat down with us to chat about her roles as a property manager and addresses some of the most common misconceptions about the job
Has property management always been your dream job?
Real Estate as a whole has been very interesting throughout my career. I have been involved in various departments within Real Estate including feasibility, financial valuation, letting, and yes property management.
What does your resume look like?
I have been in real estate for a while now. I worked at the Westgate Shopping Mall as the Property Manager and with Athena Properties where I was the sales and letting manager for the Two Rivers Mall. I have an MBA from the University of Sunderland.
Which buildings do you currently manage/ areas you service?
I service the areas from Kileleshwa, Kilimani, Ngong Road, Karen and the CBD. I currently manage a number of commercial and residential buildings within the mentioned areas and look forward to expanding this portfolio.
What is your role as a property manager?
I am the liaison between the client/landlord, tenant and service providers. One of my roles is to ensure the facilities of the property are running smoothly, so contracting the right service providers for general building maintenance is a big part of my job. At the end of the day all soft and hard services relating to the common area of the property is my responsibility. People management is key role as well because I deal with different types of people on a daily basis.
There is no one role of a property manager! In fact a as a property manager everything under the common facilities is my responsibility
Do you have a team?
Yes, definitely! Without a team this job would not be possible. From accountants, to facilities managers, assistants and service providers. These are all part of my team.
What does your typical day at work looks like?
Hmmmm you need to join me on one of my days at work! (Laughs) A few lines are not enough to describe my day. Each property is different from the other, hence the processes can differ. In summary, I have to understand what's going on in that property and provide necessary solutions or improve the processes and systems already in place
It's all about getting better and better. I walk about my sites carrying out inspections, speaking to the guards, cleaners etc. I will then analyze my findings and work on these in detail. A lot of hours on the laptop and the phone… if that counts
Sounds like a breeze…
(Laughs) That's what people think but there are lots of challenges like the market's perception of property management. Most people don't see its real value. They are interested in selling or renting their properties, however they don't really take property management that seriously.
It's much more than just getting the cleaners and guards to the property you know. A well-managed property will attract better takers. At the end of the day an investment needs and exit, property management plays a role in the exit for sure.
Aside from the challenges, what do you like about your job?
Every day is different…. I never have a dull monotonous day! I meet a lot of people which is great for networking. One of the most satisfying days is when you have solve a problem and take away the headache from the client.
I love to meet my clients whether it's over a cup of coffee or a formal meeting. I feel satisfied when I walk out knowing my proposals have been accepted.
What sets PGMS* apart from other management services?
I can't really compare our services to other companies. However, as PGMS we are always striving to become better. We are always looking for the best solutions for our clients. We treat our properties as though they are our own. Hence that personal touch and sense of ownership is always there!
*PGMS – Pam Golding Management Services