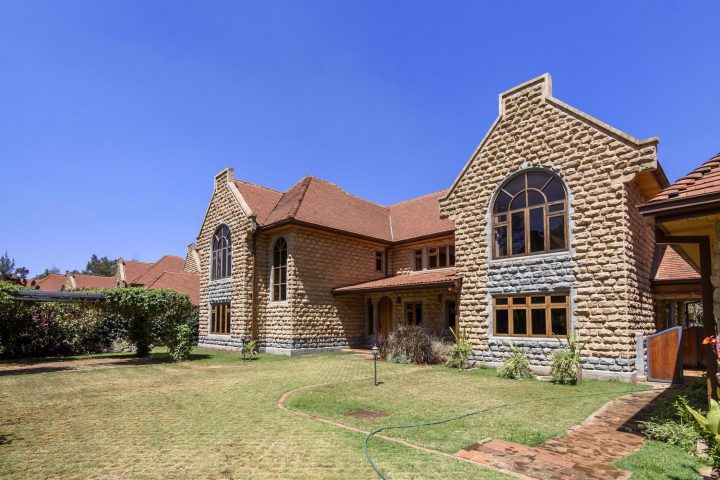 When you think of the term investment, what is the first word that comes to your mind? It is risks? Yes this is because there are people who put their money into an asset and are ready to face any setbacks that come along with it. As an individual what exactly do you look for before choosing to invest in a specific sector?
What are your long term goals and why exactly do you choose to invest in Stocks and not Real Estate?. The obvious answer will be the profits.
In November 2013 the Real Estate sector was listed as the 3rd most popular investment option in Kenya.
The reason why real estate it's a smart business idea is because it's an investment that will boom overtime; for starters, there is an increase in population each year which subsequently leads to a demand for more houses. Towns such as Kitengela, Athi River & Syokimau have been experiencing a steady economic growth and the value of property especially land increases overtime and therefore will yield a higher profit as the years go by.
So where exactly should a first-time investor begin in real estate?
Seek Consultation from the Experts
When it comes to investments there are 2 types of people, the get-rich-quickly and the smart investor. The get rich quickly takes up a business idea because he "heard" that it is booming and he will rush to build what he thinks is a "money making machine."
But the smart investor takes his time before making up a decision; he conducts a research, looks at his financial capability, and evaluates his own characteristics (Strengths and weakness) in relation to what the business requires of a person. What if the business fails will he quit or will he re-strategize his plans and build up the business again. Most importantly he will consult and seek clarification on areas he does not understand.
Planning
The success or failure of a business will highly depend on the strategies adopted to implement it. You must draw up a strategic real estate investment plan that shows in detail your timetable, your resources both professional and financial, and it is to have a budget. When drawing up the plan collaborate with a licensed Real Estate Agent who can tell you what is realistic and what is not.
Conduct a Market Research
The market demand is one very important factor to look at, it helps you to choose an area where you to choose where your business will be lucrative. A good example is Machakos County, which has already attracted quite a number of investors, these investors will need offices, and likewise there will be job seekers who will in turn need homes. Other good places include Thika, certain areas of Nairobi and the north of Mombasa just to name a few.
Class and Purchasing Power
Evaluate the financial capability of the people living in a certain area this helps the investor to determine the type of houses that he can build as well as the charging rates i.e. building large masionettes in Ziwani is not an ideal business plan as this area houses the low income earners of Nairobi who cannot afford such houses.
Choosing an Area
Choose an area where people will want to rent, some people might prefer a quiet urban area for privacy issues, some people appreciate nature and would like an area overlooking a lovely view, but what most people look at before settling somewhere is the nearness to social amenities.
Room for future expansion.
After selecting your area of preference you can now choose between two options. Buying land and building houses or offices for sale or for rent or buying houses or offices that are on sale and re- selling it at a higher value. The most preferable way to most is to invest in this sector is to buy land and build.
Buying Land
Hire a Real Estate consultant or agent who will be the intermediary between you and the seller. It is a tedious and time consuming process and is also the most delicate part of the whole real estate process. A number of people have fallen victim to fraudsters. The most astounding part of these frauds is that they can be orchestrated by the brokers themselves! So whether you hire one from a recognized company, or not, it is very important to include 2 key parties in the transaction process:
A lawyer, to conduct a search on the land, and make sure the properly details reflect that one at the registry, to prepare/review clients agreement and abstract of title etc
Land Commission of Kenya when it comes to land registration.
Land survey is another process that most people overlook. Before you purchase any land it is important to do a land survey on soil testing, wetlands or site engineering. Cases of buildings that collapse or houses that sink usually arise from this ignorance. However you can cut cost by purchasing a piece of land that has already been approved by the local authorities as an "approved building site"
Building and Selling
Liaise with developers and architects when it comes to choosing the best design, materials and property size that are suited for that region e.g. roofing styles will depend a lot on the environmental factor of a region e.g. wind prone areas are not the best areas to put up iron sheets.
Property companies play a huge role in this. They are responsible for advertising your property in portals as well as sourcing out potential clients. They keep records for you as well and make up to date reports on your property.
Commercial properties like building a retail building is one very lucrative idea. Such properties (deepening on the area) attract big brands, like supermarkets, fast-food outlets, banks shops that are all over the market looking for a regional outlet. You can either sell or lease out this spaces depending on the capital you invested in building and the returns you wish to gain.
This article is just a scratch on the surface on what happens in real estate, an in depth look will bring to light (to a first time investor) a whole lot more, issues like mandate types, building codes each municipal has its own by laws, e.g. building height, size , material, distance from property lines etc. Seeking clearance from bodies like NEMA, Aviation Authorities, Roads Council is also a crucial part in investing as it helps avoid future problems like demolition.
Finally as with any other investment, there is a lot of potential in real estate, but that does mean it is an assured gain. Consult, make careful choices and weigh out the cost and benefits of your actions before taking up the business.