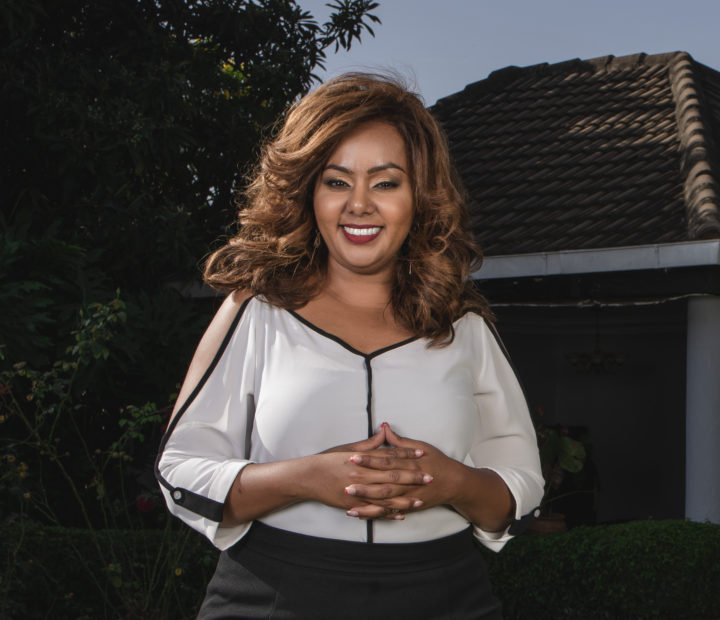 Areas: Kileleshwa - Sales
Division: Residential Sales
Phone: +254 714 144 990
Email: sandra.njeri@pamgolding.co.ke
Good day to you!
My name is Sandra Ostermann and I am the area specialist for Kileleshwa and its environs at Pam Golding Properties. Kileleshwa features a quiet locale with large green gardens and a mix of mid-century bungalows and modern apartments for rent and sale. This is a smart, medium-class neighbourhood where residents enjoy a relaxing and stress-free lifestyle. My intimate knowledge of this area combined with the experiences of having lived close by for over three decades gives me the enthusiasm and desire to make my home, your home.
As a Nairobi native and a seasoned marketing professional, I have been an active realtor in the Kenyan market for almost two decades and thus recognize and value the trust that my clients place in me; each and every waking day is a reminder for me to strive to supersede their expectations. My passion in real estate and construction stems from an early age and now as an adult, I love to get a feel of every home and community I visit. I feel that each person and property has a story to tell.
With over fifteen years of experience providing comprehensive real estate service for both buyers and sellers, my diverse range of expertise in this sector cuts across real estate investment, construction; sales; and property management. My professional acumen and marketing success coupled with a personal commitment to 'work hard, listen and follow through,' will satisfy your real estate needs whether you are renting, selling, or buying. My peers recognize me as an expert listing agent as well as a strong buyer's agent helping investors, guiding families to relocate to the area, and advising first-time homeowners, or upsize or downsize. I am well versed in the property market's rental, buying, selling, and investments.
Following formal studies at various stages covering Marketing, Mass Communication, and, Business Management, I provided leadership, growth, and direction for a number of successful real estate projects and thus know how to maximize positive outcomes for all of the parties involved in real estate transactions. My previous work in construction and engagement with builders, developers, and property owners as well in Public relations, aviation, and Telecommunication sectors have instilled in me the discipline it takes to deliver on my commitments to my clients and is premised on three pillars: 'Sandra will deliver on time; Sandra is transparent; and, Sandra is a go-getter who believes in never giving-up hence will do what I promise to do for you. My boundless enthusiasm for real estate and treating my clients with excellent service has resulted in positive referrals and repeat customers.
In my spare time, I enjoy traveling, listening to music, dancing, and spending time with family and friends. I also dedicate time to pursuing my other passions including nature, home décor, and learning more about sustainable and green construction.
I will help you realize your new home goals quickly and positively by working in partnership with you to understand your needs and to best represent your interests.
The Sky is the Limit.