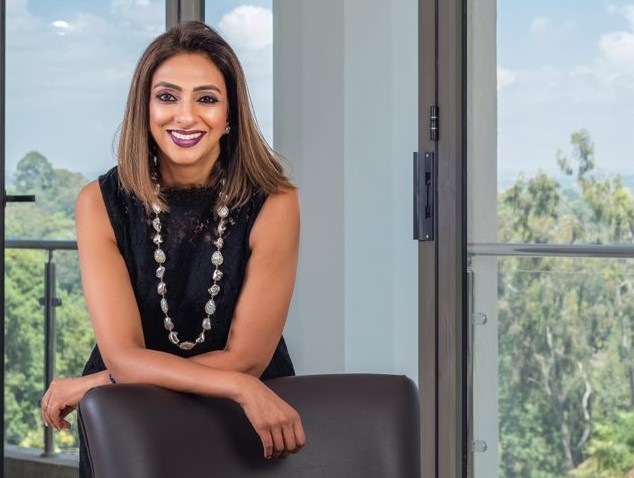 Areas: Great Westlands, Loresho, Kyuna & Lower Kabete - Sales
Division: Residential Sales
Phone: +254 737 933 552
Email: reema.shah@pamgolding.co.ke
Hey there! My name is Reema Shah and I manage the sales portfolio in the areas of Greater Westlands, Loresho, Kyuna and Lower Kabete. I started working with Pam Golding Properties in May 2014 and have not looked back since! In my spare time I enjoy managing my own small scale cake business and spending quality time with my family and friends. Get in touch and let's discuss how I can assist you with your property requirements.
Having lived in my area of specialization for the last 12 years, I am able to give my clients an in-depth knowledge about the property trends in the community. Educating and caring about clients looking to buy or sell real estate comes naturally to me. I am a stickler for perfection and always present myself in a professional manner. I have been the recipient of the title of Rookie Agent of the Year for the Kenya office and am one of the front runners for the prestigious Gold Club Agent status.
I am an honours graduate from the United States International University of Africa. I love real estate simply because I adore looking at houses just as much as I love being a baker and a mom! I am completely obsessed with old, rustic and contemporary houses as well as being equally passionate about fresh and new modern homes.
I get great satisfaction out of being able to put my energy into helping people make the best decisions with real estate investments as well as advising and helping my clients achieve their property requirements. I love it when I can present my clients with the inside track to exclusive properties. The end game is my client's success which in turn builds my success.
I absolutely love what I do! There is nothing better than a different daily workplace, driving around, showing houses, studying architectural marvels as well as meeting interesting and unique people every day. I love everything from property viewing to building new relationships with my clients.
In my spare time you can find me waist high in flour, sugar and butter, managing my own small scale cake business. I enjoy watching my kids play sport, browsing the internet for cool cake ideas or simply reading an engrossing book! At the end of the day, I love coming home to my 3 barrels of sunshine, my kids an enjoying nothing more than spending quality time with them.