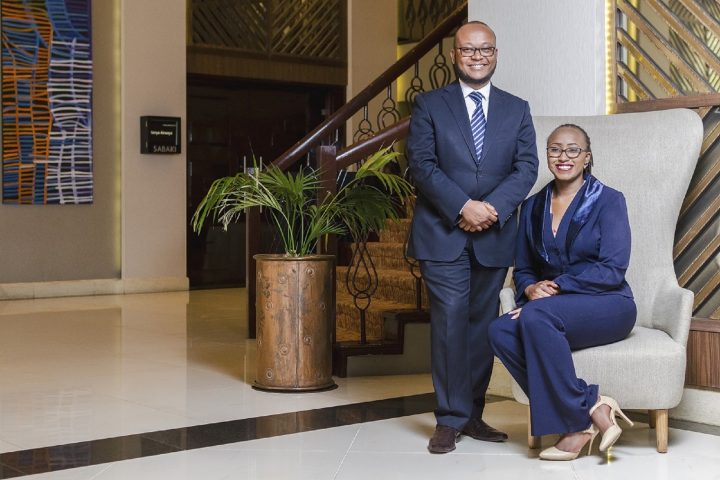 Susan Njoka and Jones Mulli are the Pam Golding Commercial agents representing the commercial hub of East Africa, Upper Hill and Kilimani which has since flourished into one of the most sought-after commercial areas in Nairobi.
They recently had a sit down with us to discuss commercial real estate as a career and their journey with Pam Golding Commercial.
Why choose Real Estate?
"Real estate is currently one of the fastest growing business sectors in Kenya with over 30 new developments coming up in our market alone. It's also a very lucrative sector if you put in the work, be resilient and be professional", said Jones
"Also we love challenges, in Real Estate your mind is always churning, there is always a deal to be made, new property to represent and you get to brush shoulders with a lot of people from the elite to your everyday Kenyan", added Susan.
Describe you journey from beginning to date
"I joined Pam Golding in November 2016, Jones joined in February 2017", said Susan. "It was a bumpy ride at first, being new, taking up all properties and not truly guiding our clients, but with training and support from Pam Golding agents and support staff we got more confident and learnt how to navigate real estate better. Now we have become more seamless, better advisors, better negotiators and closers",
Key turning points in your career
"Losing our first big sale, this was definitely the eye opener in our career", said Jones.  "We learnt so much from the process, we learnt not to put our eggs in one basket, a deal is never closed until funds have been exchanged",
"We also learnt how to check structures, gauge buyers and understand the sellers need to sell. This failure opened up our eyes to big opportunities and showed our loop holes and gave us strategy", said Susan
… and the most memorable moment in your career is?
"Our first pay cheque, there is something unique about that first cheque", answered Susan with a giggle
What would you say is the best part about being a commercial agent?
"Helping a client find the right space, in the right location and at the right price, this gives me so much joy", said Jones with a smile
You two have been dubbed the Dynamic Duo of Pam Golding Properties, rising fast on that leader board, what is you secret to driving sales?
"We are coming for that number one spot by the way, watch this space," said Jones with a laugh … and Gold Club", he added as he exchanged a fist bump with his partner.
"We believe in honesty and transparency, sometimes the truth isn't what your sellers or buyers want to hear but give it anyway. Always be transparent in every deal, put all cards on the table. Be precise, do not waste time going through the same loop, get out of it. Too much time is spent in deal making because everyone is walking on egg shells", Susan shared.
One thing you would like people to know about Real Estate?
"An agent's job isn't easy. People think that our job is just to show space and earn commission but that isn't the case. We spend time to get to know your property intimately, we learn the pros and cons of the area to prepare ourselves for client feedback", said Jones.
"Yes we are emotionally tied to the clients as we get to understand them and know them. Real estate is a very emotional, challenging but fun at the same time", said Susan.
Browse through their property portfolio