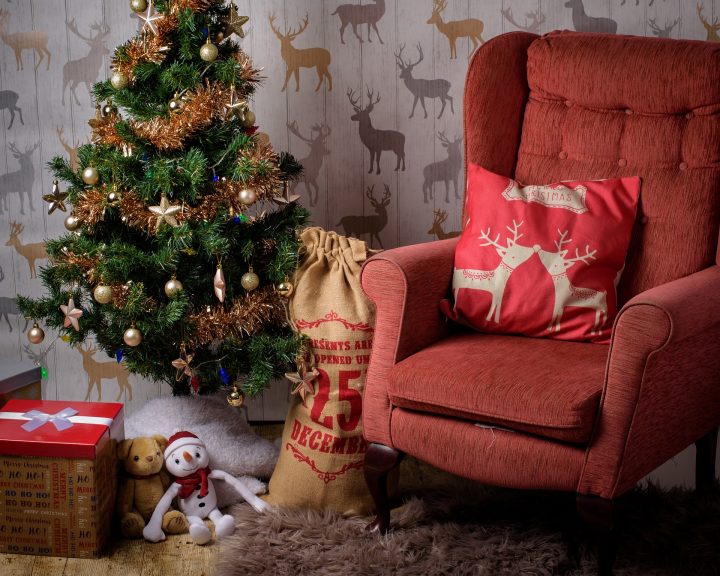 Christmas season is right around the corner which means it's time to get your house ready for hosting.
It's a season of merry-making and feasting, which means most people would prioritize their ladders and overlook other necessities such as bedding, toiletries, securing you home against burglars etc.
Below is a guide on where to start and to make it easier for you, we are going to share some ideas and tips you can implement in every single room.
The Living Room.
It's where you are going to spend most of your time with your guests, make sure it's clean, warm & cozy. You can give it a fresh looking by painting it, add Christmas decorations, hang some paintings, and add a vase flowers for a fresh new look.
The Kitchen.
There's going to be a lot of cooking & baking during the holiday season so you should get your kitchen ready too.
Increase your cookware & bakeware, buy any appliances you may need, and perhaps more cutlery & utensils especially cups, plates, serving bowls etc.
Buy more kitchen and paper towels, cleaning products, stock up your ladder and refrigerator, buy extra gas, to make it easier crate a checklist and
The Family/TV Room
We have streaming services now but a collection of old-time classics to watch at night would make for some good bonding time.
Buy board games, toys, books or anything that can keep your guests happily occupied during the day
The Washrooms
First extra towels, extra toothbrushes, extra bathroom slippers, extra robes. Stock up your bathroom with adequate toiletries even if your guests bring their own, it doesn't hurt to be prepared in case they forget something.
The Bedrooms
First off, declutter to create more space more space in your wardrobes and the room in general. You can also give it a fresh new looking by changing the wall-papers, change the beddings, and keep extra ones in the closet.
Other tips
Clean & de-clutter to create extra space in your home
Beef up security in your home by buying more padlocks, installing an alarm, intercom or motion sensor lights in your compound… if you can.
Fix any open floorboards, door knobs, faulty light switches, flickering bulbs, broken window panes etc.
Baby & pet-proof your home by covering sockets, store hazardous substances in locked cabinets, fence the pool etc.