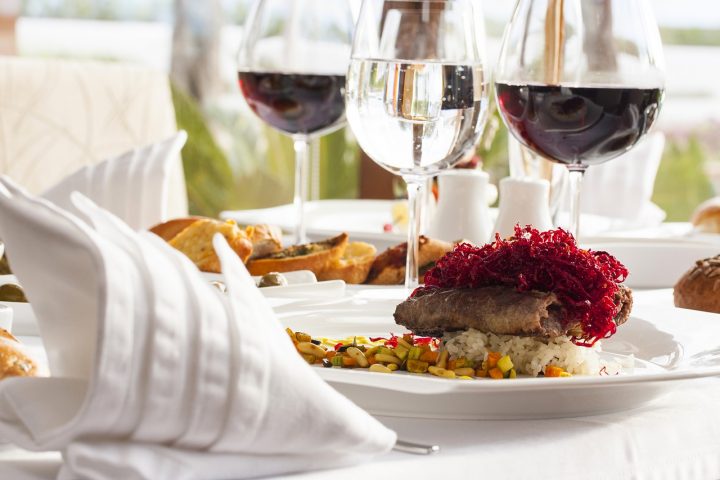 Nairobi's Westlands area has flourished with plenty of places to help you ease off that lunch time craving or dinner delight you've been searching for. From Indian to African cuisine we break down some of the best eating spots in Westlands.
Kenyan Cuisine
Pot Delight
Treat yourself to a good meal of local food at Pots Delight. This restaurant is located in Bandari Plaza on Woodvale Groove. Their menu offers sumptuous dishes of local favorites such as beef, fish, chicken, and greens options including salads and traditional vegetables.
Amaica Restaurant
Authentic Kenyan Cuisine they say. Amaica has several branches in Westlands that offers Kenyan cuisine from their breakfast to dinner menu.
Start you day with a gourd of hot porridge and arrow roots, go for your lunch break and treat yourself to a sumptuous meal of kales, fried meat and rice. Too tired to cook at home? Looking to eat a well-balanced meal? Amaica is you best choice.
A Taste of India
The Mayura
The Mayura Restaurant is perfect for a fine Indian dining experience. The restaurant has a great ambience and boasts an elegant and exquisite peacock theme décor. Their menu is a mix traditional classic with a modern fusion.
The better part is the master chefs are all Indian and you can be guaranteed to delicious meals and drinks that have the true and authentic Indian flavor.
Chowpaty Restaurant
This is an Indian cuisine restaurant in Crossway, Shimmers Plaza, Westlands. They offer an all-round, pure vegetarian menu from South Indian cuisine, chaat, open bar and dabble in a bit of Chinese food too.
They also have take-away and home delivery services.
Italian Cuisine
Mediterraneo Ristorante
They have been operating in the city for nearly 15 years now and offer an authentic Italian dining experience unlike any other in the city. They have excellent services, menus that accommodate multiple courses as easily as a quick lunch and an exclusive wine list to fit any taste.
Located in 9 West Plaza, it's a perfect venue for a brief business meetings as well as everyday meals.
For exotic Spaniard dishes.
Tapas Ceviche Bar
An inviting space, with dark wood, warm earthen and rustic ambiance, offering only the finest range of wines, tequila and cocktails. Take a trip with their unique range of flavors including fresh fish, vegetables and spices. They offer a wide range of cazuelas, pinchos and delicacies including vegetarian, seafood and meat dishes to delight your appetite.
For the junk food lovers- Fast Food Restaurants
KFC
Who can truly resist the mouth-watering crispy salad with fresh lettuce and tomato served with our signature colonel dressing or chicken strips available in Zinger and Original recipe. For a fast food option, the renowned brand KFC has been always been the go-to restaurant.
Big Square
A casual dining restaurant serving locally sourced, square shaped burgers, fried chicken, BBQ ribs, delicious desserts and shakes. Visiting Big square at The Oval, an outdoor with a bird's eye-view of the bustling Westlands area, definitely brings to life a dining experience you'll not forget.