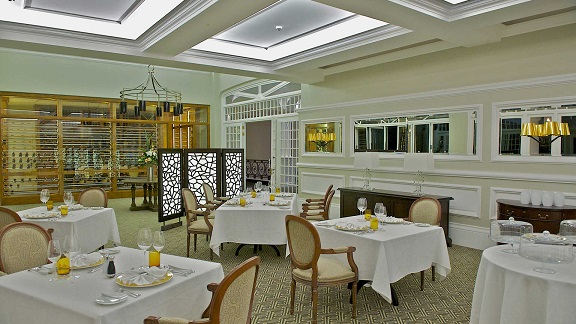 Explore Karen and discover some of the finest restaurants the leafy suburb has to offer. Sumptuous cuisines, tasty side dishes, fine wine, chilled ambiance, resplendent views, live band performances are but a few of the features
If you are a foodie or you plan on eating out sometime, here are five of the best restaurants in Karen that you should visit.
Tamambo
Situated in Karen Blixen, Tamamabo is a hotspot for the residents. It's a cozy indoor restaurant where a band plays every Friday, with an adjacent terrace and beautiful garden which can also offer space for private dinners.
Their bar serves a variety of Tamambo cocktails to dinner snacks and is the perfect spot for watching a football match with your friends.
They serve breakfast lunch and dinner from their fusion of Tamambo and tamarind menu which includes light starters such as tender calamari with tartare sauce to smoked salmon served with horseradish dill sauce, fresh salads, seafood, vegetarian, dessert, sirloin steak, momo lamb chops from their meat menu, grilled lemon chicken, tasty side dishes a variety of the most famous wine brands, the list is endless.
Hemmingways Brassiere
Hemminways offers a classic European cuisine with a modern twist focusing on simply cooked free-range products sourced directly from Kenyan farms.
It is a must visit for barbecue and steak lovers, their sizzling steaks are well known for having a distinct char- grilled flavor roasted from the Josper Oven, first of its kind in Kenya.
Their menu also offers slow cooked pork belly, beef rib. Seafood lovers can enjoy lobsters, prawns, crabs', spicy calamari with pomegranate and pearl barley. They also serve breakfast, lunch, afternoon tea, dinner and has a bar.
Osteria Del Chianti
The Osteria Del Chianti is a sight to behold, it's an elegant restaurant that boasts of a beautiful garden and chilled ambiance that sets a peaceful and calm mood especially at night.
If you want a taste of Italy, all you have to do is ring up the Osteria. Located in one of Karen's most popular neighborhoods in Windy Ridge, this restaurant offers a mouth-watering Italian menu and has doubled its services through deliveries.
Their menu includes delicious Italian homemade pasta such as Lasagne del Fattore, ravioli with sauce, tuna pizza, fish, meat such as lamb chops, chicken breasts, dessert, cocktails etc all affordable prices.
Roast by Carnivore
This one is for the French fries and burger lovers. Roast by Carnivore is situated at The Hub, it's a casual outdoor restaurant that offers a wide selection of spicy to regular fries, ugali fritters, roast barbecue wings as side dishes. Flame grilled hamburgers, beef, pork, chicken sandwiches, beef, pork ribs, cocktails, fresh crunchy salads and have a special kids' menus.
Haru Restaurant
It's a small restaurant located along Karen road that offers an extensive list of Japanese cuisine but the most popular dishes are sushi, sashimi, and tempura.
Their restaurant has a lovely, intimate feel making it an ideal place for lunch with family and friends, their staff are friendly and offer great services.